Manual configuration using encryption key
1. Connect the EM4597 to a wall outlet (preferably close to the modem/router).
2. Wait for the signal indicator to flash green. This will take approximately 1 minute.
3. Connect to the EM4597 via Wi-Fi SSID: Eminent_repeater or Eminent_repeater(5G), or use the Ethernet cable to connect directly from your PC LAN port to the EM4597 "LAN" port
4. Open your internet browser and type https://192.168.10.1 in your internet browser and then hit Enter.
5. The login screen will appear. Enter the Username: "admin" and Password: "admin", then click "Login" to login.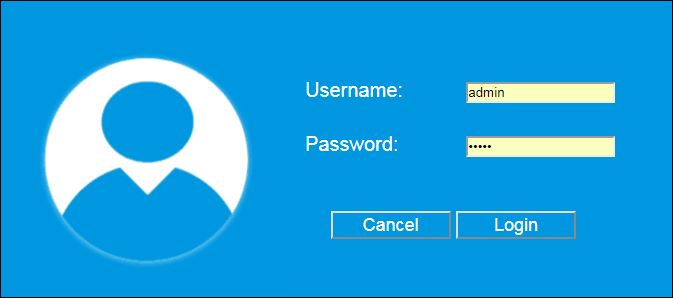 6. In the next step you will need to enter the WEP or WPA Passphrase of the Wi-Fi network you wish to connect to.
Select "Repeater Wizard" from the menu.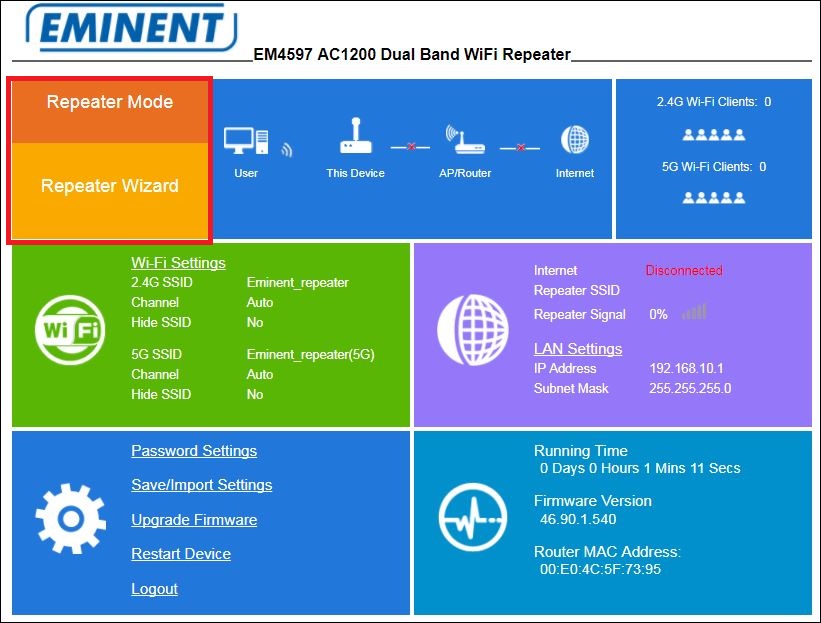 7. You will see a screen with all the available Wi-Fi networks ( 2.4GHz and 5GHz bands ).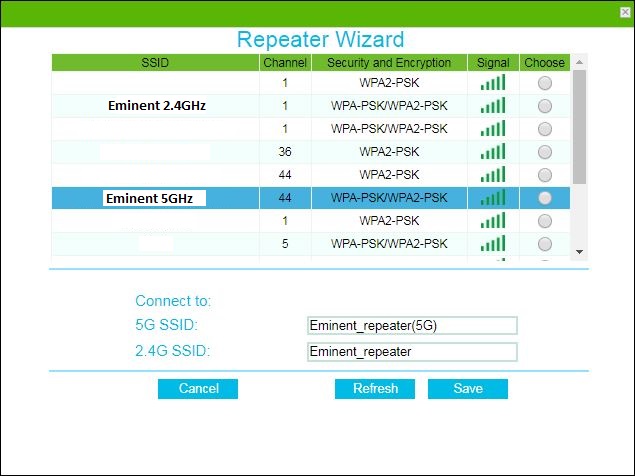 8. Select the corresponding network you want to connect to in the "Choose" field.
9. You may notice that the repeater will automatically make a new Wi-Fi SSID name for 2,4GHz and 5GHz SSID. Enter the security key of your wireless network in the Wi-Fi "Key" field.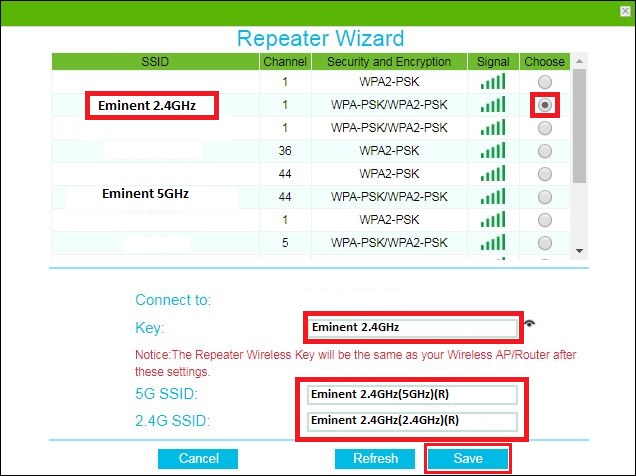 10. Click "Save", the EM4597 will reboot and connect to your router.
11. You can now connect your wireless network adapter(s) to the new made Wi-Fi SSID and entering the wireless encryption key of the wireless network you previously connected.
Note: After the settings have been applied, the EM4597 will reboot. Your device will no longer be connected to the wireless network SSID of the EM4597.