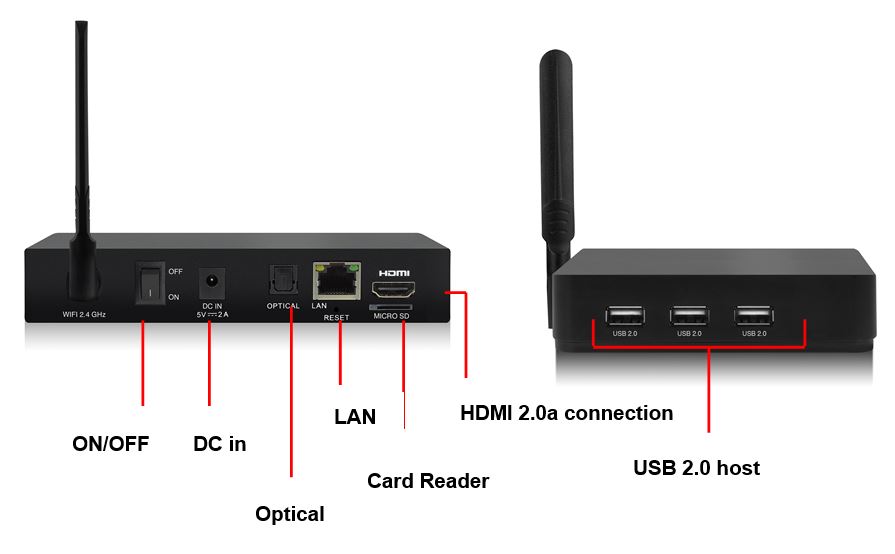 On/Off Switch.
DC In: Connection for the power cable (5V).
Optical S/PDIF connection: Audio connection to connect to your digital audio receiver.
LAN: Connection used to connect to your LAN network.
Micro SD card reader: Connection for external memory cards such as Micro-SD and Micro-SDHC cards.
HDMI connection: HDMI High speed. Used to connect to your HD television or HDMI AV receiver.
USB 2.0 host: Used to connect USB devices such as a USB hard disk, USB memory sticks, wireless keyboard* and Wifi network adapters.
* Wireless Keyboard support:  All wireless keyboards including 2,4GHz dongle should normally work, except for Bluetooth keyboard. Also note that FN and media keys might not function.