To install the microSD card, disconnect the power and open the housing, as shown in the picture below.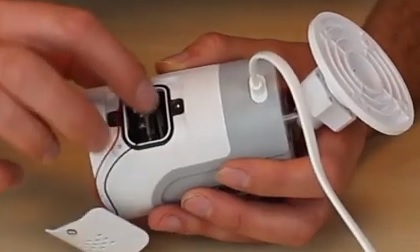 You can open the housing removing the 2 screws using a Philips-head screwdriver

.
Note !! : Please remove the part gently, else you could damage the two red and black wires that are connected to the speaker.
When you open this installation video, it will start at the location showing where to put in the microSD card.