I get a green image or green "haze" on my TV. This occurs in the menu, and also during playback of video files.
This problem sometimes occurs in combination with older TV models.
The first option to solve this issue is to connect the player to another HDMI port.
When the above option does not resolve the issue, then you can follow the steps below :
You need Kodi version 18 or above on the mediaplayer. On this page you can find the actual version of the firmware. The instructions are also available on the same page.
If the correct version has been installed on the player, you can proceed with the below steps.
- Go to settings, top left of the menu screen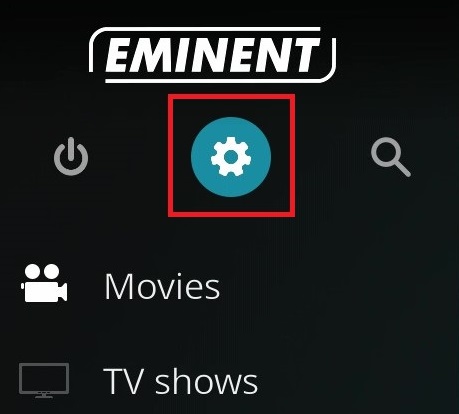 - System
- Libre ELEC
- Limit output to 8-bit
- Return to main menu, remote control button

- Select "power" symbol, left top in the main screen

- Select "Reboot"
When the mediaplayer rebooted, the screen settings have been adjusted and the image on your screen shouldn't be green anymore.