First remove the 3 screws on the base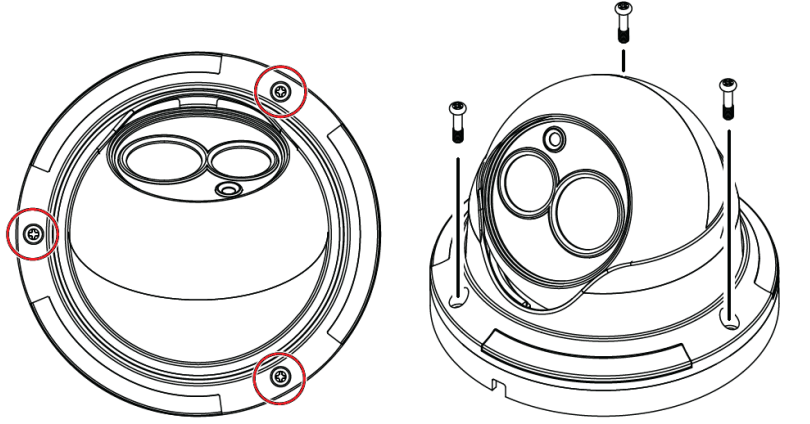 Remove the camera ring from the base.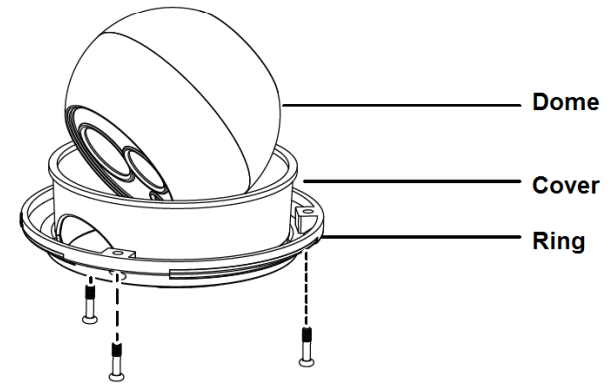 Use the mounting stand to mark the holes at the location where you want to mount
the camera (optionally mark a hole for the Ethernet cable as well).
Drill the holes and fill the holes with the supplied plugs.
Make sure the Ethernet cable of the camera is situated correctly before mounting
the bracket.
Mount the bracket stand to the wall or ceiling using the supplied screws.

Mount the camera housing to the bracket with the camera base (do not tighten the
screws to much so the camera angle can still be adjusted.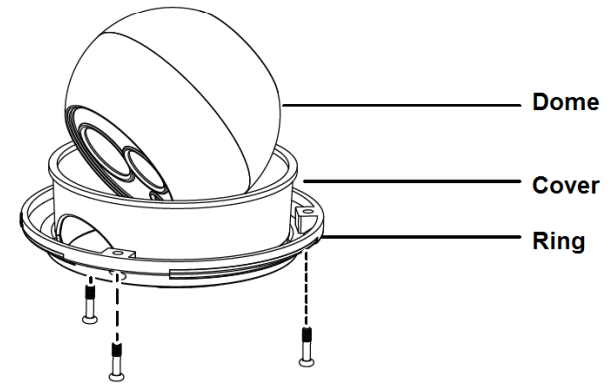 Connect the cabling using the part below, as explained in the instruction manual.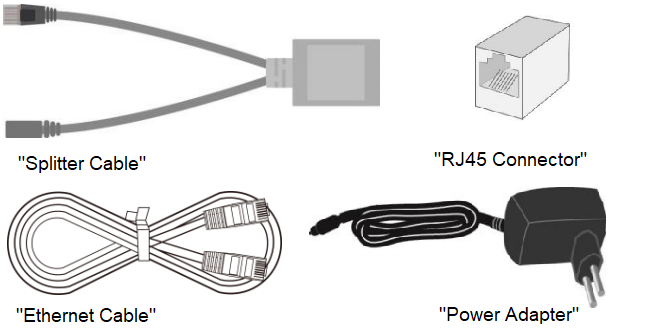 Once the camera is aligned correctly after checking the view in the APP tighten
the screws to secure the cameras angle.