Use the 3 mounting holes to mark the location where you want to place the camera.
(optionally mark a hole for the Ethernet cable as well).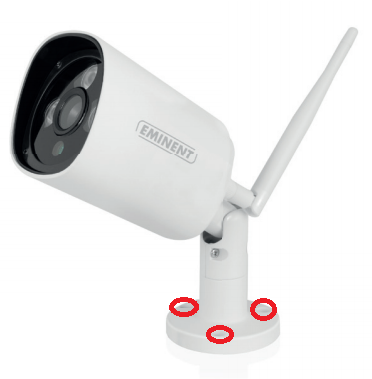 Drill the holes and fill the holes with the supplied plugs.

Fix the camera with the supplied screws.
Connect the cabling using the part below, as explained in the instruction manual.