First, make sure your IP camera is connected to the same network as the NVR.
Click on the "Start" button and login with your credentials. Click on "Login".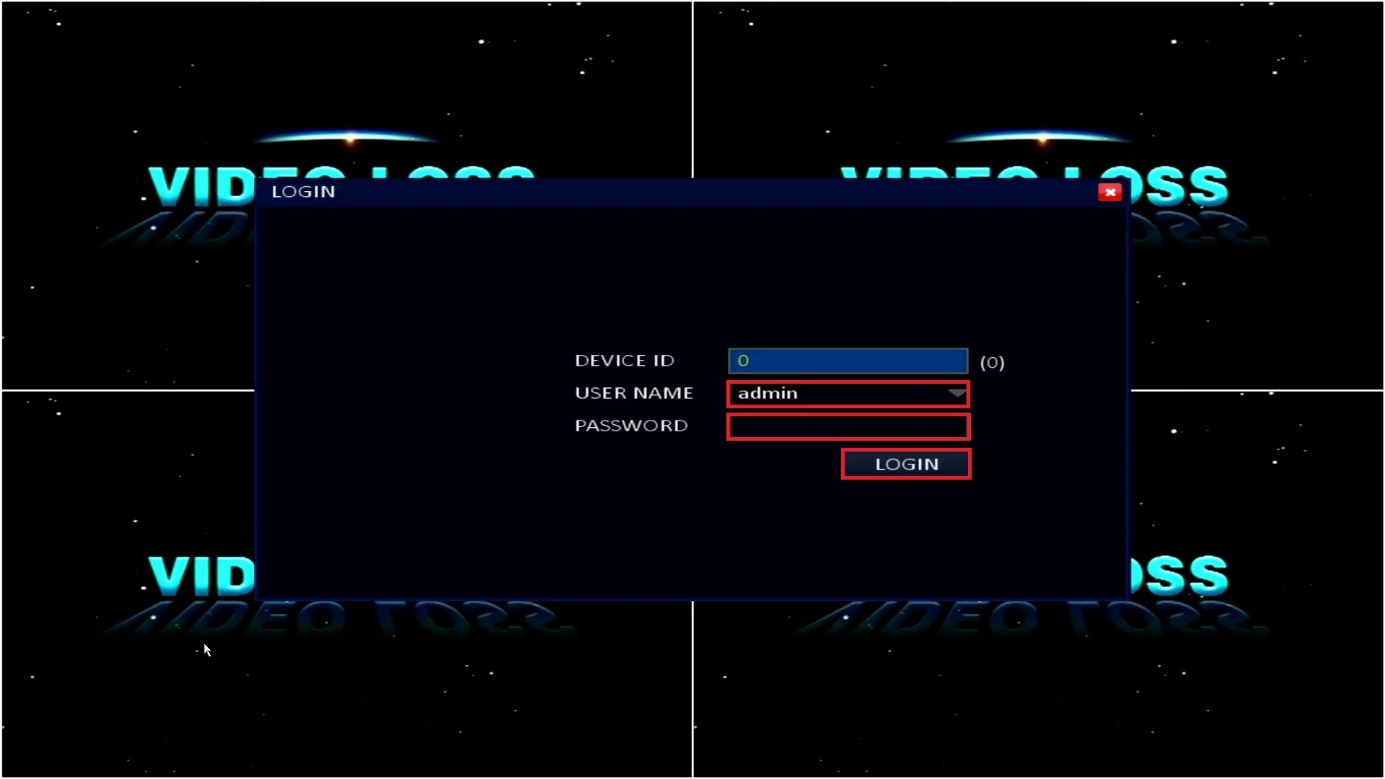 Click on "Advance".
Go to "Remote". You will notice that the network video recorder automatically detects and fills out your IP cameras which are connected to your home network.
Select the IP camera you wish to add to the network video recorder and click on the menu button located next to the magnifying glass, at the right side located below "Operate".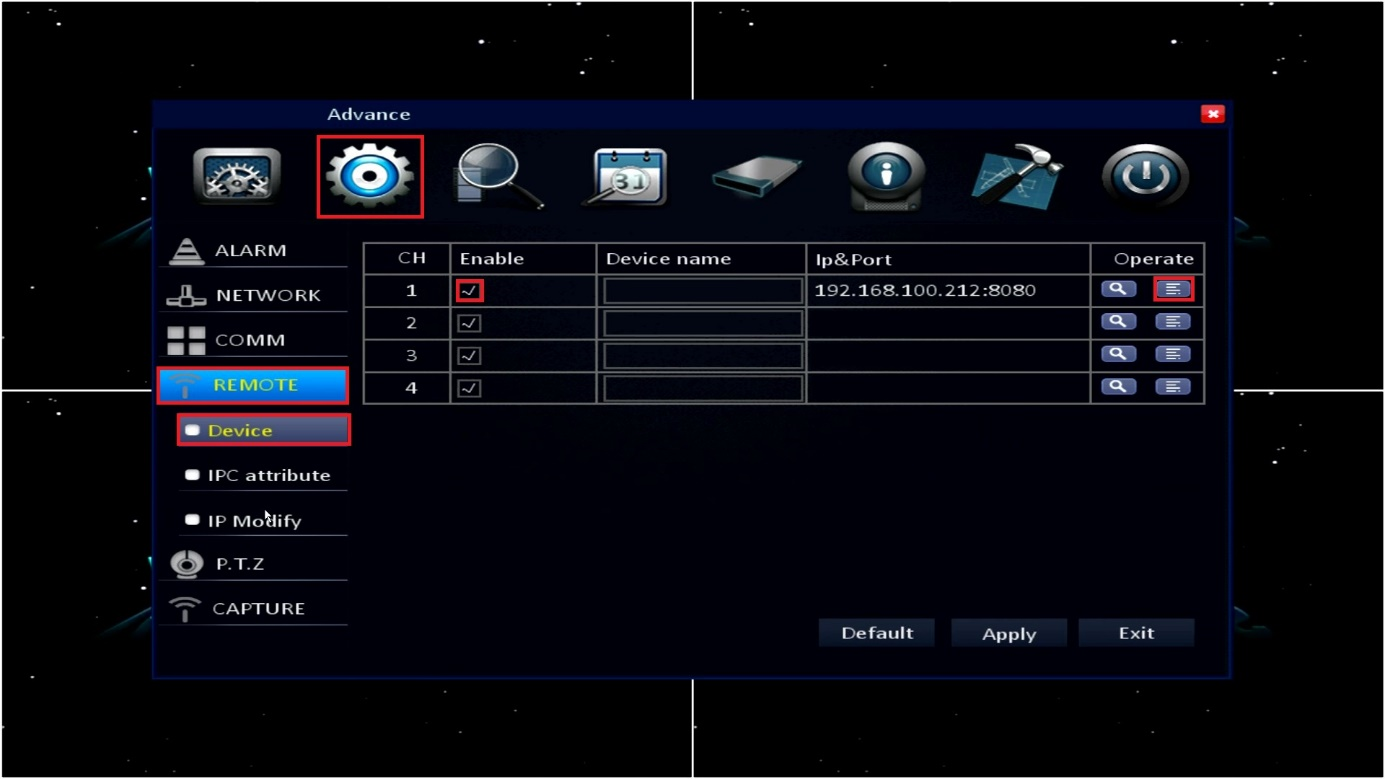 Fill out the username and password of your IP camera.
Press "OK".
Click on "Apply" to save the settings.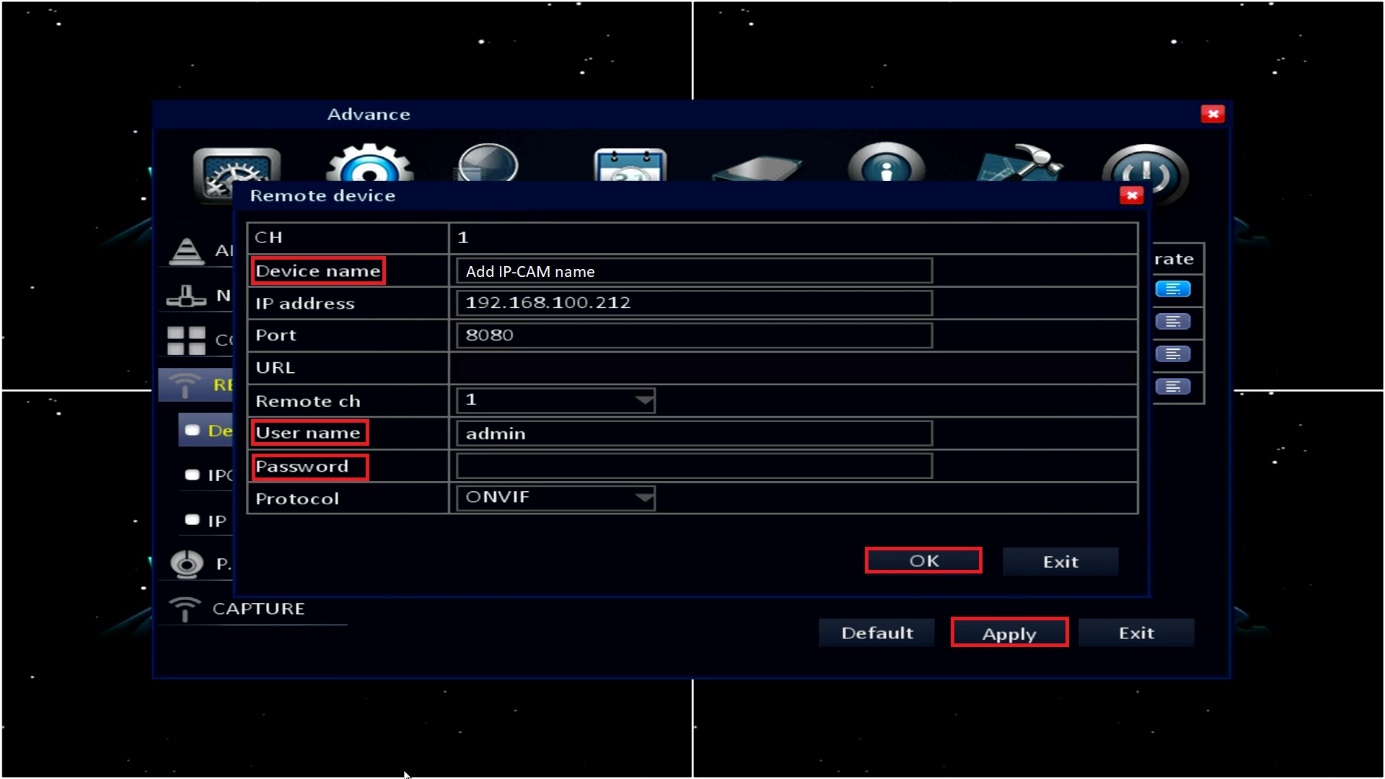 You will see the note "Successfully saved".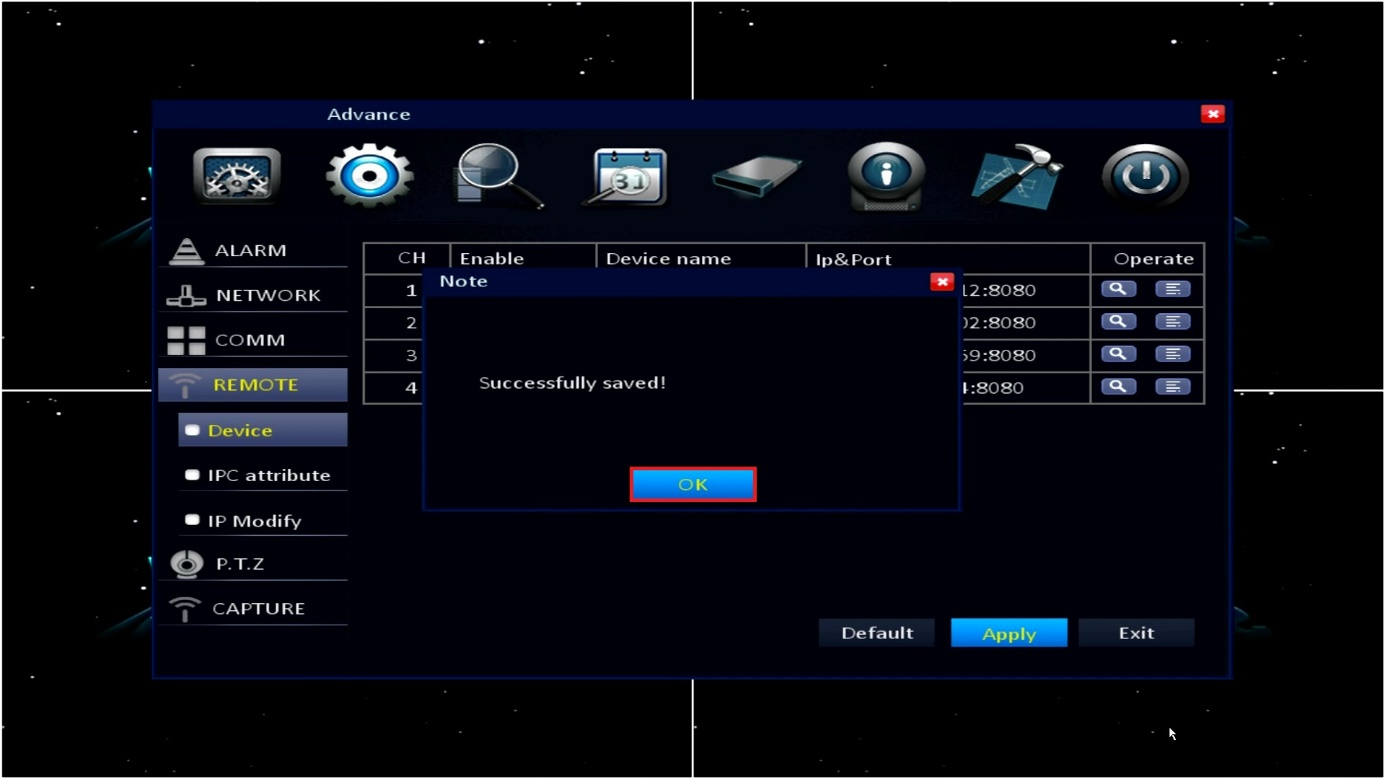 Click "OK".
The camera now has been added to the camera overview.