The settings of the camera are available in the menu option "Advanced settings".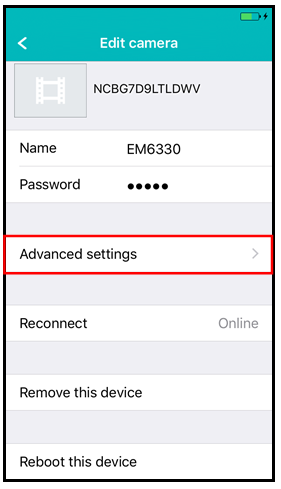 Here you can set the WiFi settings for your CamLine Pro camera to connect to your WiFi Router/AP.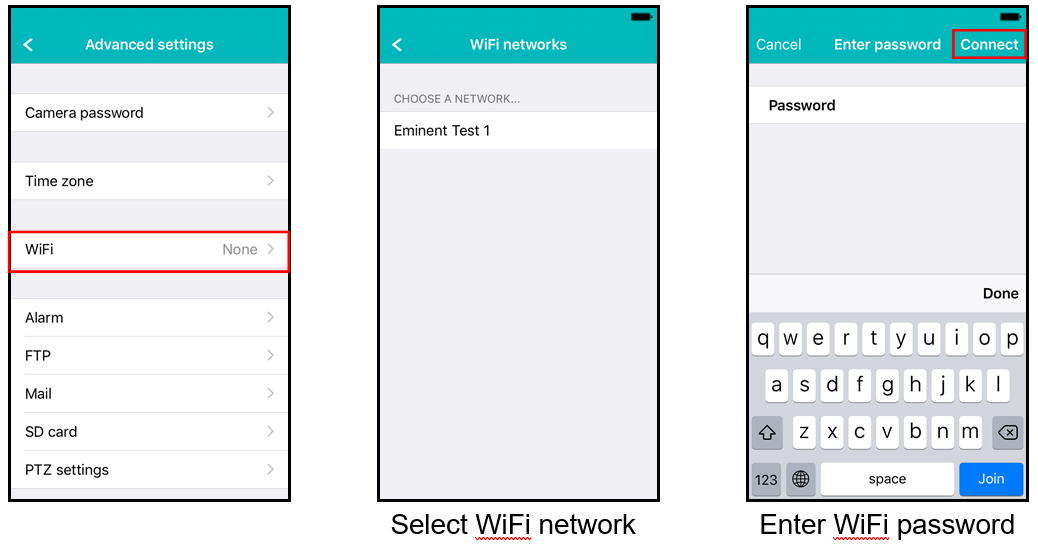 After the camera has been successfully added to the WiFi network, the camera needs some time to switch to the WiFi network. This is not immediately the case. To speed up the process, unplug the power adapter and reconnect it to the camera so that the camera reboots and connects directly to the Wi-Fi.
The camera needs a stable WiFi signal and bandwidth to be able to broadcast the video over the Network/Internet. If you notice the video stream is not viewed correctly in the APP/software/webinterface. You will need to set the resolution of the camera lower to be able to view the video correctly.
Below you can find an overview of an estimated Bandwidth solely needed per camera per resolution.