The video streams can be recorded and be stored onto an internal micro SD-Card.
To install the micro SD-Card insert the micro SD-card into the Micro SD-card reader at the back of the camera.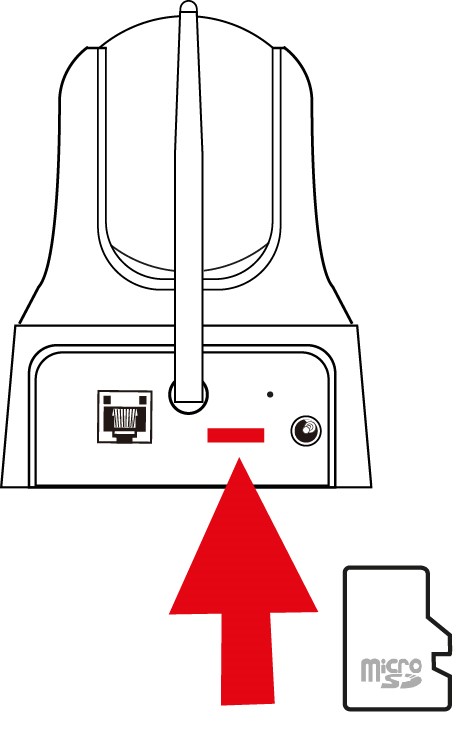 Note: When you plug in the micro SD-card while the camera is powered, please reboot the camera for the micro SD-card to work properly.
How much storage space is required to record continuously on the SD-card for 24 hours?
Below you will find a schematic of the used storage space per resolution when recording continuously to the SD-card.

*This is an average of used storage capacity when recording continuously, values may be influenced by the amount of: movement, colours and the difference between day/night.
Please note the amount of data is based on a home environment and is based on daytime recording. When the camera is in night mode the amount of data will be less, also the amount of movement and colours will influence the amount of data. Make sure you always reserve additional space.
Example EM6330 (@1920x1080) and wish to record 24 hours on micro SD-card we advise not to use a 16GB micro SD card but a 32GB micro SD-card.