I am trying to stream media files from my Windows 10 computer. However, accessing the shared folders does not succeed. A username and password are asked. How do I need to setup Windows 10 in such a way I will be able to stream media files from my Windows 10 computer?
Update 2017-10-11:
Due to security reasons, Microsoft has decided to end the support for SMBv1. This results that since the "Creator Update", Windows 10 will no longer work with SMB1 protocol. While this player only supports SMBv1 protocol, it is necessary to apply the following instructions so that you will be able to stream again from your Windows 10 PC / laptop.
A registry tweak will re-enable the SMBv1 in Windows and so it will make sure you can again stream files with the player via your home network.
Please download and unzip the following file:
The following file will be unzipped:
SMB1_enable.reg. Please install the registry tweak and proceed with "Yes"
After you have installed the registry tweak, please restart your computer.
Remark: When you have followed beneath inctriuctions and all of a sudden you experience the same issue, it is because your pc has installed a new build version update for Windows 10. If your PC has installed this windows update then you will have to follow once more the same beneath instructions to solve this problem.
Setting up Windows 10:
Make sure your computer is completely started and you can see the Windows desktop.
Click the "Magnifying glass" (next to the start button)
Enter "Control panel"
Select "Control panel"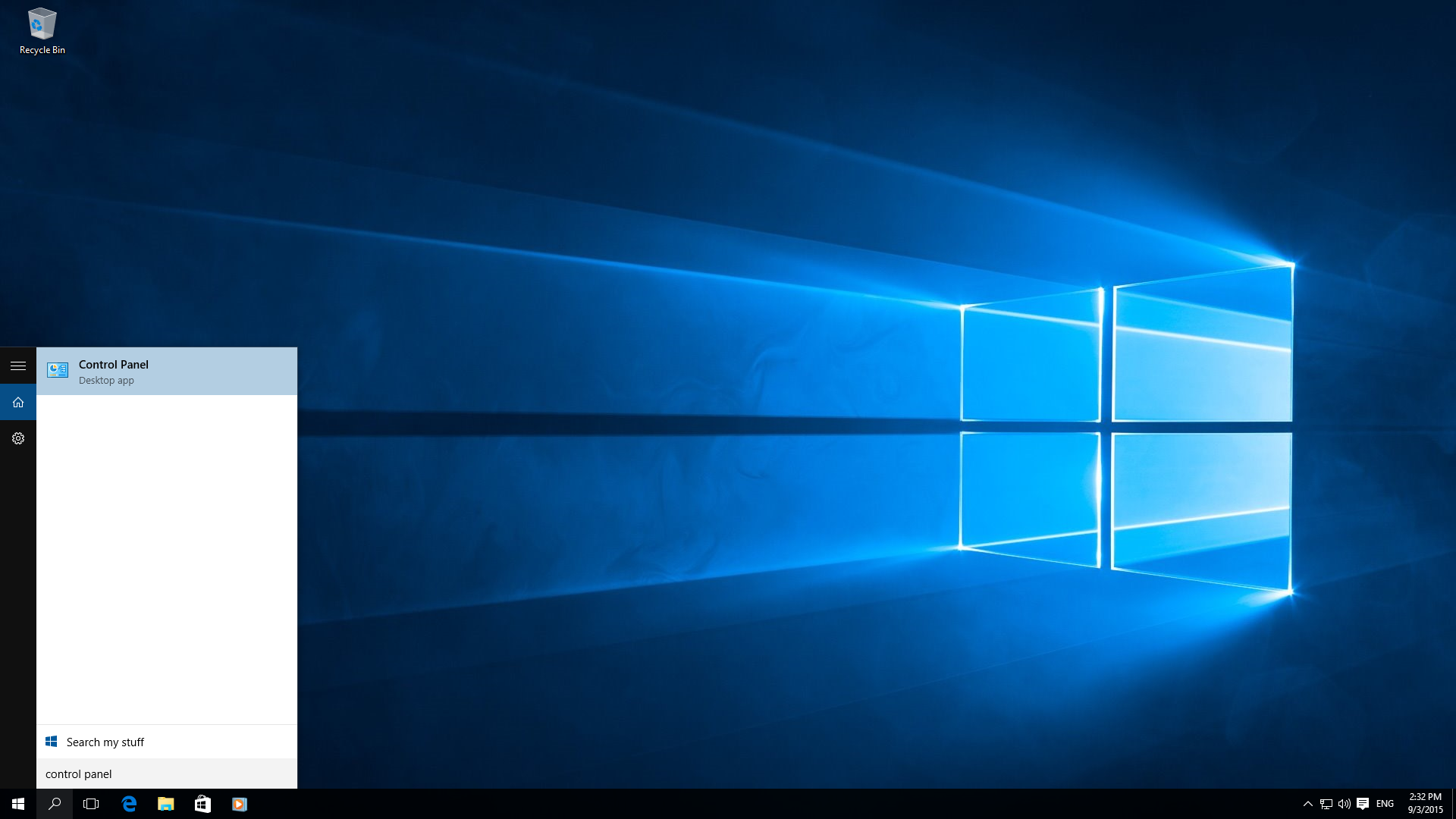 Click 'View network status and tasks' at 'Network and Internet'.
Click "Change advanced sharing settings".
Click the arrow at "Home or Work (current profile)" to unfold this menu setting. Then use the following steps:
Click "Turn on network discovery".
Click "Turn on file and printer sharing".
Click the arrow at "All networks" to unfold this menu setting. Then use the following steps:
Click "Turn off Public folder sharing".
Click "Turn off password protected sharing".
Click "Save changes".
Making a shared folder:
Now you have setup Windows, you need to select a folder, or you need to create a folder. This folder will be used to store your media files. During the next chapter we will explain how to share a folder.
Use the start menu to select "Computer" and select the system disk (C:-disk).
Select the the file you want to share, but make sure it is not a Public folder! You can also create a new folder by right-clicking the mouse and choose "New folder". Give this newly created folder a name.
Right-click this folder and choose "Properties".
Go to "Sharing" and choose "Share".
Click the arrow and choose "Everyone". Also, add "Administrator".
Choose the user rights at "Permission level". Select "Read" or "Read/write". Both available levels can be used.
Click "Share" to share the folder with the assigned users and corresponding user permissions.
You will now be able to acces the shared folder(s) of Windows 10 using the menu of the media player and choose 'Samba' and then select the Windows 10 computer from the list. If a username and password will be asked, you do not have to fill in anything, but simply continue.