Important! Before we change the operation mode to Access Point we need to provide a static IP address to our network adapter, while the DHCP server from the EM4720 will be disabled. If you did not have a static IP address you cannot longer login to your router due to no IP address will be provided anymore from your router. We will use Windows 10 to show you the instructions how to add a static IP address to your network adapter.
1. Make sure your modem or router is not connected to your router. Connect your router via LAN to your LAN port of your PC or Laptop by using a network cable.
2. Click on the Windows start menu icon, type "Control Panel" in the search bar and click on "Control Panel". You will see the following screen:
3. Click the link "View network status and tasks" under the "Network and Internet" header.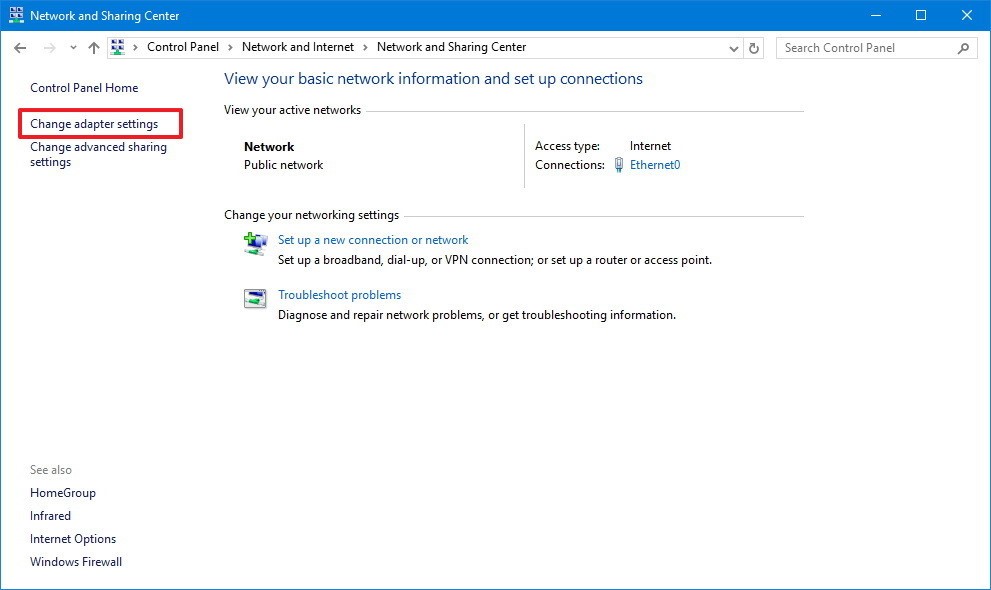 4. Click on the link at the left side of the window labeled "Change adapter settings".
5. You will now see the available network adapters.

6. Select the network adapter you wish to add the static IP address and select Properties with your right mouse button.
7. Select "Internet Protocol version 4 ( TCP/IPv4 ) and click on Properties.

8. Select "Use the following IP address" and make sure you enter an ip address in the same range as the router.
9. For example: IP-Address = 192.168.8.100
10. For Subnet mask fill out: 255.255.255.0
11. Press "OK" and close the properties.
12. Launch your internet web browser on your computer and type https://192.168.8.1 in your browsers address bar.
13. Please enter the User Name: admin and Password: admin and then click on "OK" button.
14. From the left-hand menu, click on "Home" and "Operation Mode".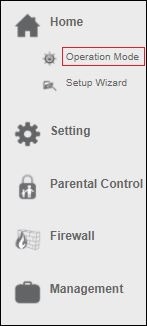 You will see the following screen: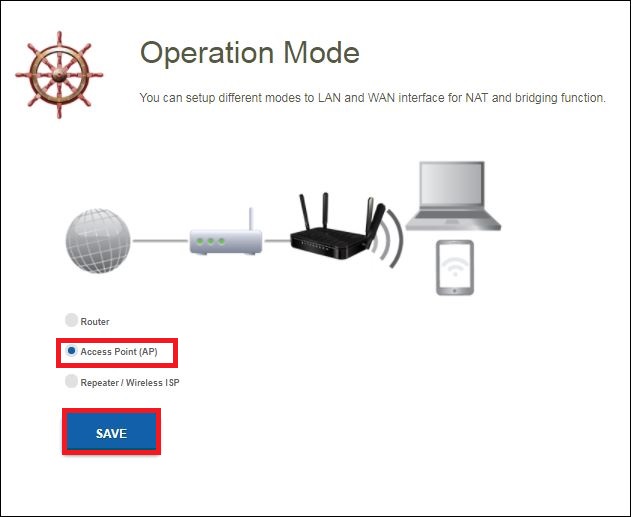 15. Select "Access Point" ( AP ) and click on the "Save" button. Your router will reboot and apply the settings. You will see the following screen: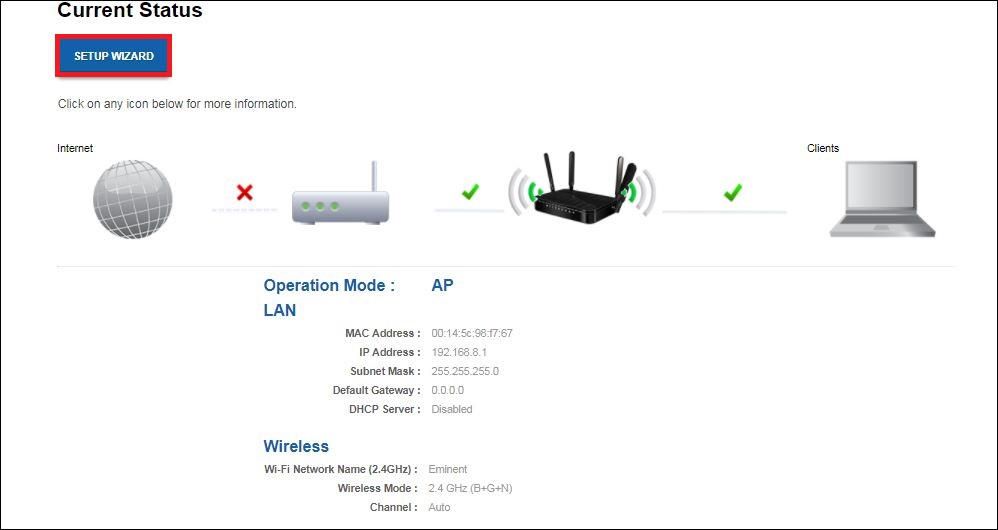 16. Click on "Setup Wizard". You will see the following screen: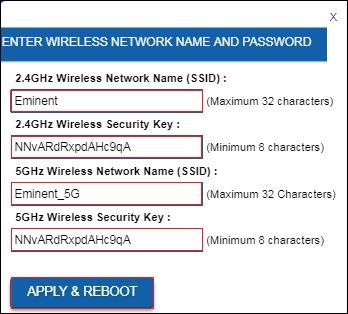 17. You can choose to keep the default SSID name and password or you can change this to any SSID network name  you prefer. For example we will use Eminent_AP and Eminent_5G_AP. Once you have finished these settings, click on "Apply & Reboot".
18. You will see the note: Success!, press "OK".
18. The router will now reboot and save and apply the settings.
19. Power off your EM4720 router. Connect your modem or other router to one of the four LAN ports of the EM4720. Please make sure you do not connect the WAN port. Turn on your router again.
20. Change from Static IP address back to Obtain automatically an IP address. Please follow again steps 2 up to 7. At step 7 you choose for "Obtain Automatically an IP address".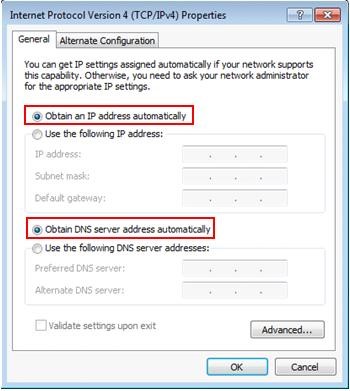 22. Your router is now configured as Access Point